Let Quay HR help grow your business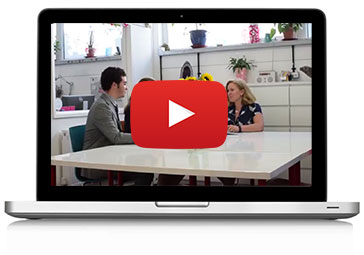 We provide practical HR solutions covering the entire employment journey from recruiting staff and writing employment contracts, to managing employee relations and the typical workplace issues that arise during employment, to terminating employment in accordance with employment law. We can also support with writing and developing HR policies and procedures, and provide advice and guidance in the specialist areas of managing diversity and equality and pay and benefits.
Quay benefits
Everything you need
We do everything you expect an HR consultancy does, write contracts of employment, training, recruitment - all done the Quay way.
Remove the hassle
We can take ownership of everything HR related to give you more time to concentrate on running your business.
Helping you thrive
Work with one of our HR consultants to take your business to the next level. We'll help you with employee engagement, retention of staff, and help you make informed people management decisions.
Packaged HR vs Adhoc HR
Packaged
Quay HR can offer an agreed amount of time each month solely dedicated to your business via an annual contract. A monthly fee would be agreed upon following an initial free consultation meeting, dependent upon the level of support required and the amount of time you wish Quay HR to invest in your business.
Our packages include Bronze, Silver and Gold level, where a reduced rate would be agreed in exchange for a minimum commitment over a 12-month period.
Adhoc
Quay HR can support businesses with or without an in-house HR function to deliver one-off projects or provide an experienced professional view on a complex and challenging people management issue.
These services are provided at reasonable and competitive hourly rates. If an assignment is likely to take a longer duration, Quay HR also offers half day (3.5 hours) and full day (7 hours) blocks calculated at a reduced hourly rate.
Areas Covered
Employee Relations
Have you received a grievance letter from an employee and are unsure what your next steps should be? Do you have an employee whose performance isn't up to scratch? Has an ET1 employment tribunal claim landed on your desk from a former employee? We can investigate and hear disciplinary, grievance and appeal cases, and can also offer mediation for those tricky workplace relationship issues. We can support you with issues such as managing sickness absence and capability, and can also work with you through the ACAS Early Conciliation process.
Employment Law
Not sure of your legal position in response to an employee query about shared parental leave? Facing a business change that might result in a TUPE scenario? From flexible working requests to annual leave entitlements, we can help you to be confident of where you stand in relation to the law.
Recruitment & Employment Contracts
Whether you are taking on your first member of staff or have issued scores of employment contracts over the years, you want to know that the terms and conditions of employment that you give to your staff in writing are legally compliant and protect your business interests. We can review your current employment contracts or draft new ones from scratch, as well as undertaking consultation meetings with employees about proposed changes. We can also provide advice on restrictive covenants and supporting documents such as a confidentiality agreement or code of conduct.
HR Policies & Procedures
Looking to introduce policies and procedures so your staff know what to expect in different scenarios? Just want to ensure the policies and procedures you have at the moment are legally compliant? We can draft or review policies, procedures and template letters for disciplinary, capability, grievance, health and safety, maternity, paternity, adoption, social media, sickness absence, annual leave and staff handbooks, to name just a few.
Diversity & Equality
Whether you are recruiting or dismissing an employee, or anything else in between, you want to know that you are not inadvertently discriminating against them. We can look at your practices, policies and procedures to ensure that you stay on the right side of the Equality Act 2010, as well as assisting in cases where bullying or harassment is alleged.
Training & Development
Quay HR offers short and affordable training sessions for managers on key people management topics including managing absence, recruitment, staff performance, disciplinary and grievance, to provide your business with practical and effective tools to confidently handle situations that could otherwise become a bit tricky.  With a qualified teacher in our team, we are also able to design bespoke training sessions to meet your business needs.
Pay & Benefits
Do you want to ensure the pay and benefits you offer your staff are in line with industry average? Is your staging date for pensions auto enrolment fast approaching? If you are looking for a remuneration benchmarking report, or would like some help introducing a new pay structure, then please speak to us. If the time has come for you to introduce the company's first pension scheme, we can work with your accountant or bookkeeper to ensure the HR elements of this are looked after.
Industrial Relations
Unsure whether or not to recognise a trade union in your workplace? Setting up a staff forum to improve internal communication? Whether you would you like some support with collective bargaining and consultation, or are potentially facing industrial action, we can bring our experience in this area to the table.