We provide helpful HR services to individuals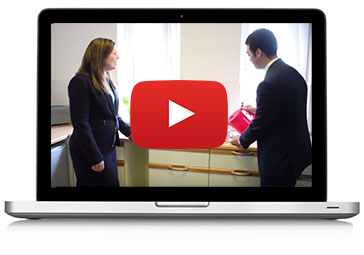 We provide HR support to individuals covering a wide range of situations whilst employed, as well as prior to employment commencing. Our services include CV Development to highlight individual's true strengths to employers, Interview Skills and Practice exploring career aims and past experiences in order to prepare for interview, Employment Contract Reviews to gain a better understanding of contract terms for a new or existing job and help with Resolving Problems at Work, such as support with a Disciplinary process or assistance with raising a Grievance.
Quay services
CV Development
You know what you are capable of, but does your CV highlight your full potential?
Our CV Development package starts with a face-to-face consultation meeting with one of our HR Consultants to explore your career aims. Following this, your Consultant will work with you to draft an adaptable, industry-relevant CV that highlights your true strengths to employers.
Our HR Consultants are experienced at managing recruitment and selection campaigns within industry, and will also work with you to produce a covering letter to accompany your CV, whilst sharing tips on how applications are typically viewed and handled by HR departments.
£384 inc VAT
Interview Skills and Practice
Do job interviews make your nervous? Whether you are preparing for your first ever job interview, or it is so long since your last interview that you cannot remember how they work, we can help you get ready for the one that really counts.
Our Interview Skills and Practice package includes a face-to-face meeting with one of our HR Consultants to explore your career aims and past experiences (if any) of job interviews. You will then complete a workbook full of tips on good interview practice, to get you ready for your practice interview at our offices.
After your practice interview you will receive full and honest telephone feedback (the type employers never want to provide) which will highlight your strengths and what you should work on for the future.
£288 inc VAT
Employment Contract Review
If you would like to gain a better understanding of your employment contract for a new or existing job, and be reassured that all of the terms and conditions are compliant with the latest employment law, we will be happy to review your employment contract for you and meet with you to go through it. You may, for example, have a query about your pay, holiday entitlement or working hours in your contract and need support to understand your employment rights in these areas. Many employment contracts contain legal terminology and we can explain the meaning behind this so that you fully understand your existing contract, or a contract you are about to sign.
£192 inc VAT
Disciplinary/Capability Support
Have you been invited to a disciplinary or capability meeting by your employer? Are you being formally monitored, and are concerned about what is coming next?
We would like to support you at this difficult time by helping you to put your best case across to your employer, and by ensuring you are aware of your employment rights throughout the processes.
Our package includes a face-to-face meeting with one of our HR Consultants to explore the background to and circumstances of your case. We will review documentation given to you by your employer, and based on all of this will work with you to identify a strategy for defending your case. We will also provide telephone support to you before and after your hearing, and help you to identify your next steps following this.
£500 inc VAT
Resolving Problems and Grievances
Do you have a problem at work? Perhaps you are being bullied by a colleague, or discriminated against. Have you had a flexible working request refused, or is your employer making your return to work following maternity leave difficult?
Difficulties at work can cause a lot of stress and anxiety. You may find yourself worrying about the future of your employment and financial security, or your confidence damaged by a negative relationship with a colleague or line manager. We can help you to identify formal and informal options for resolving these difficulties (including raising a grievance), and support you through these processes.
£500 inc VAT
Appeal Support
If you have been subject to a disciplinary, capability, redundancy or grievance decision and are unhappy with the outcome, our New Appeal Support package provides you with the support you need to appeal that decision. One of our experienced HR Consultants will meet with you to discuss your legal entitlements and strategies for achieving the best result for you.
This package is suitable for customers who have not previously used our 'Disciplinary and Capability Support' and 'Resolving Problems and Grievances' packages. Those that have should refer to the Top-Up Appeal Support package.
£720 inc VAT