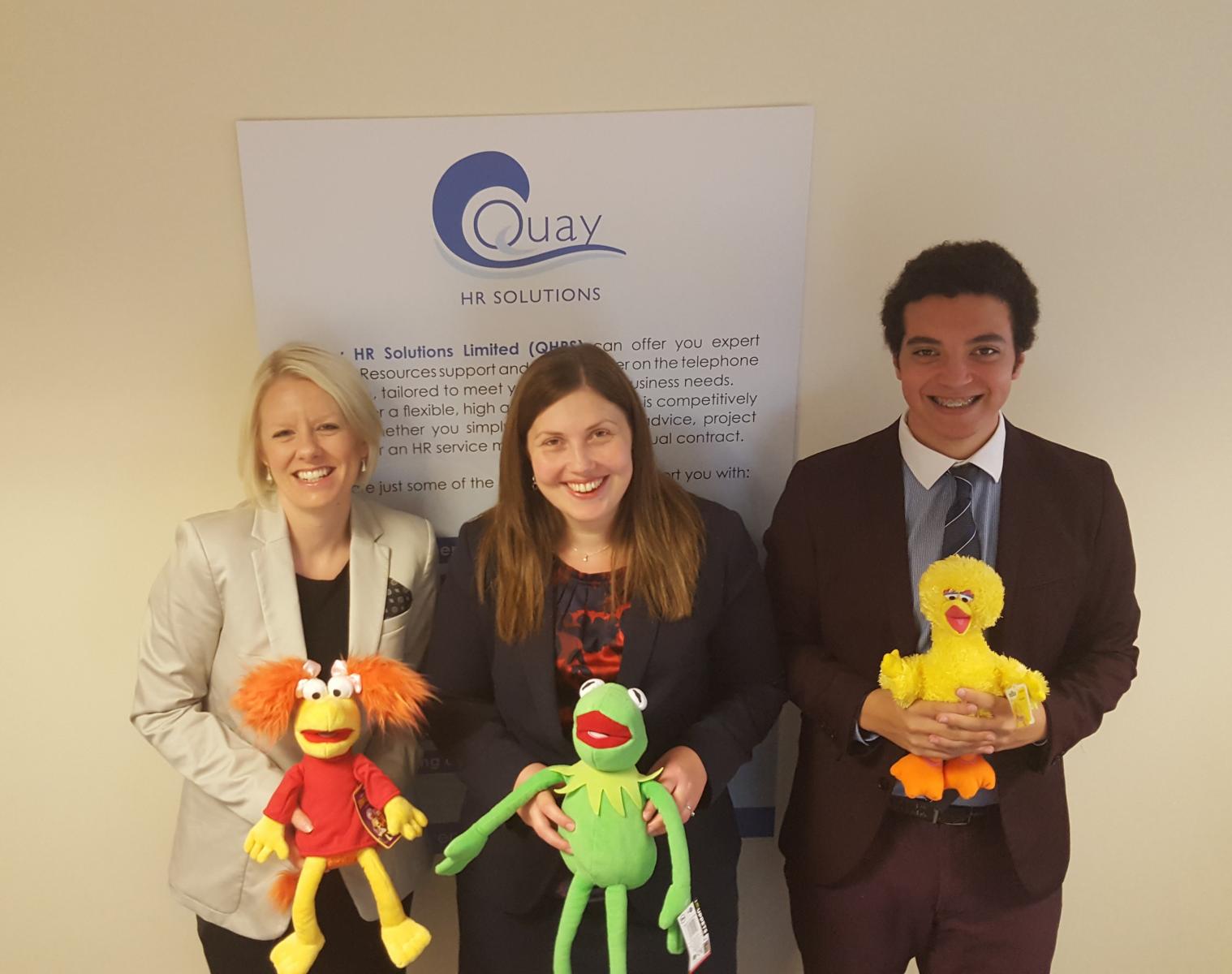 Colour is King for Business Growth in Weymouth
The Colour Works exists to equip individuals with the knowledge, tools and confidence to fulfil their own potential and deliver better results, at every level of an organisation, through the development and management of emotional intelligence. Since 2003 they have supported over 100,000 individuals from across the globe in Personal, Team, Leadership and Organisational Development.
Over the summer Sarah King, a Consultant at The Colour Works, worked with Quay HR Solutions, a Weymouth-based HR Consultancy. Claire Hyde, Director at Quay HR Solutions, has recently recruited two new members of staff to help meet the needs of their growing client base. Her new recruits are Shelley Poole, an experienced HR practitioner and business lecturer, and James Burridge, an HR apprentice who is also studying at Weymouth College. Claire was keen for the whole team to undertake an Insights Discovery Profile and turned to Sarah from The Colour Works. Claire says: "I know from past experience that these profiles can really help a team bond quickly and work effectively together, as it enables everybody to understand each other's different ways of working and communicate well."
The Insights Discovery colour model of behaviour and profiling tool is derived from the psychology of Carl Jung and recognised by the British Psychological Society (BPS), this model is accessible, insightful, memorable and applicable, and they use it because nothing comes close to offering such immediate impact and return on investment. The awareness and meaningful language the model brings gives teams and leaders a framework with which to engage, challenge and build trust, whether the journey be a brief networking presentation or a year-long people development strategy.
The Quay HR team profiles highlighted a true mix, and to celebrate this, the team have adopted their own mascots to symbolise their preferred behavioural styles. Claire says: "The team and I are very happy to have identified such a range of strengths in our working styles. The work we undertake for our clients is very varied and requires different approaches, and so we are in an excellent position to allocate our strongest team member to meet their needs in every case. For example, I often find myself asking Shelley for a 'decisive red' view on a particular situation as I know I will get a clear solution to the issue."
James Burridge, HR Apprentice, was amazed that his profile captured him so accurately. "As I was reading through my report, I kept finding myself saying 'wow, this really is like me!'. It has given me a really good opportunity to reflect on what I do well, and what I should work on too, which is important for my professional development."
Quay HR provides practical business solutions covering the entire employment journey from recruiting staff and writing employment contracts, through managing employee relations and the typical workplace issues that arise during employment, to terminating employment in accordance with employment law.
Back to news