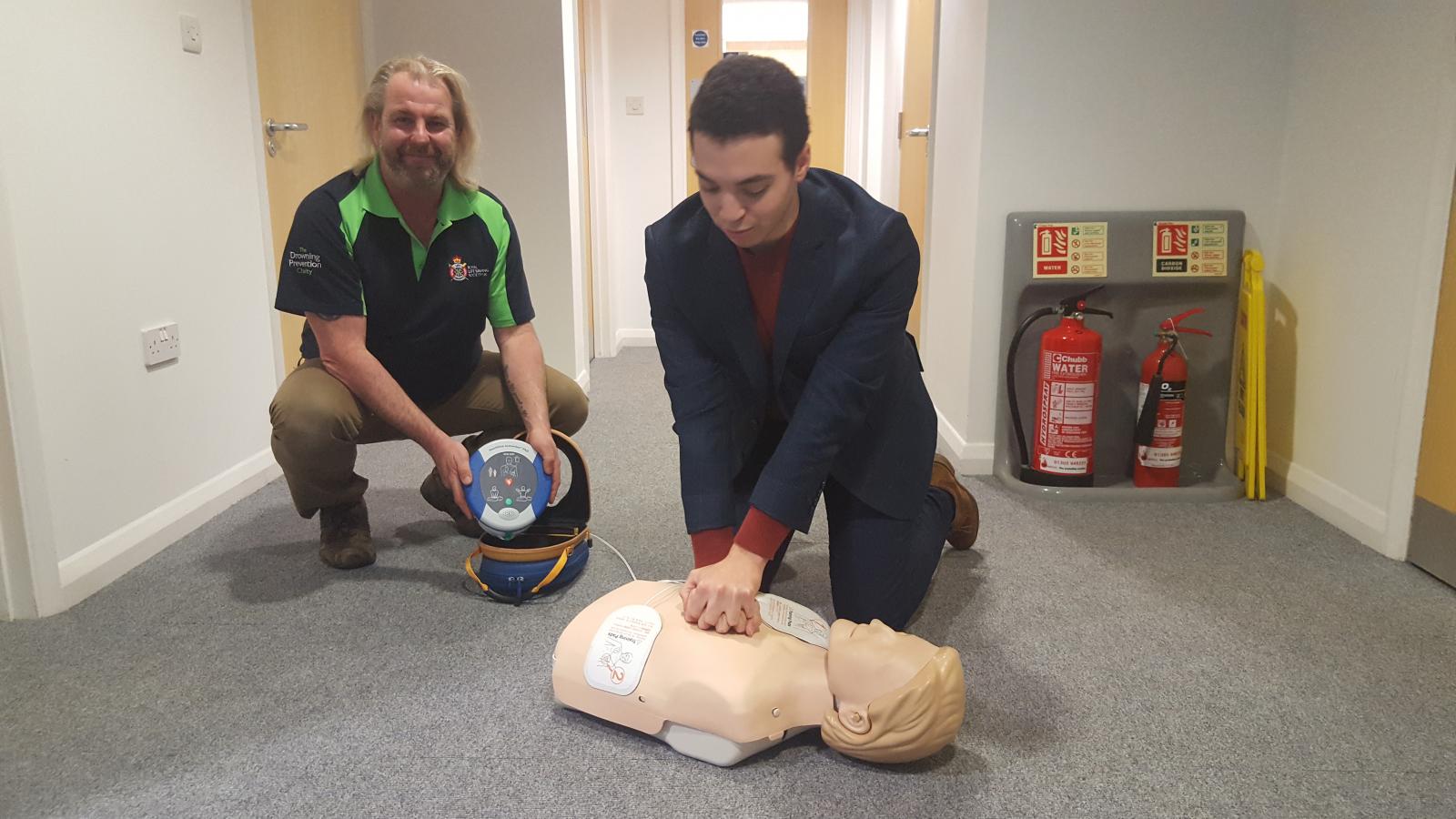 Small Businesses at Lynch Lane Come Together to Save Lives
25 businesses based at the Lynch Lane Offices in Weymouth have clubbed together to buy an AED defibrillator which was installed in November.
Defibrillators are small computerised devices that can shock a heart back into a normal rhythm following a medical emergency such as Sudden Cardiac Arrest, which the Community Heartbeat Trust highlight happens about 140,000 times a year in the UK alone. AED defibrillators, which do not need a medical professional to be present as they can be operated by members of the public, have an important role to play in saving lives in such cases. The British Heart Foundation state that after a cardiac arrest, every minute without CPR and defibrillation reduces the chances of survival by 10%.
Claire Hyde, Director of Quay HR Solutions Limited, first suggested this to the management of the Lynch Lane Offices.
"Working at Lynch Lane every day I get to meet lots of other small business owners who are based here. Many of us have frequent visitors such as clients, and so the offices can be pretty busy on a day-to-day basis. I know that defibrillators save lives, but that most small businesses will not be able to afford the cost of buying one themselves."
Lynch Lane Offices currently provide serviced accommodation to 53 local businesses. The director there, Charlotte Buckle, was pleased with how many of these businesses were prepared to contribute to the cost of the defibrillator and participate in the training.
"We work hard to ensure Lynch Lane offices are a safe and pleasant place to work and visit, and are very reassured to have the defibrillator in place."
The training was undertaken by James Irvine from Chesil First Aid Training, who provides community AED awareness training in return for voluntary donations. James said:
"As an organisation we are passionate about the community work we do. We offer this on a free of charge basis so that it is accessible to all. We are always keen to hear from organisations and communities who would like to raise awareness of these important pieces of lifesaving equipment so we can offer our assistance."
The defibrillator cost approximately £1000 and was supplied by Matt Denton at Medisave, who also provide a wide range of medical supplies including first aid kits
Back to news